Each year my school holds School Council Elections.
School Council is formed of representation from parents, teaching staff, support staff and students. This council is responsible for making decisions about school trips, social activities, even the length of the classes in the name of other students and staff. Parent members are elected to school council by nomination and membership vote.
Teachers and support staff representatives can be candidates to be elected except for the principal and vice-principal.
Coming to students, any student registered at the secondary school may be a candidate, and the school mates decide who will be in the council.
This "decision making" thing was very inviting for me.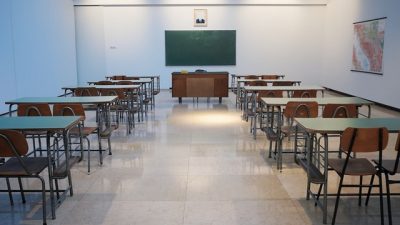 So I decided to be a candidate. But how would I convince others to vote for me?
First thing I did was developing acceptable and attractive campaign propositions, like "there will be more time to play. Classes will be shorter", "if I am elected PE will be twice as much as math class"..etc.
Second, thanks to my mother who works in advertising sector, I found some cheap pull up banners and have these propositions printed on them. I also had some leaflets with these propositions and election notices to distribute to each and every student. The teachers were not very happy about all these, but they did not say anything.
If you are thinking of being a candidate what I would suggest you is to make sure you have a stand somewhere close to the entrance gate of the school so everybody can see you and what you are offering. You might need to get permission from the school directory.
When you are planning the area of your stand, remember to take pop up banner dimensions into account as well. I say this, because I had lost time when I had to apply once more to show me a space since I had forgotten about the banners. The initial space they had shown was right under the stairs and it was not available to display those retractable banners.
I was almost always there at my stand, of course with my assistants, explaining to students what could change if they elected me.I was very tired by the time we were to vote! But fortunately I was elected. Could I replace math classes with PE or could I make the breaks any longer? No. This means whatever I do, I will not be elected once more!